15 Black Menus for Inspiration
Website color is vital component for web design. Many website designers are likely to choose black as main color from marketing point of view. In order to get a certain harmony, the web elements usually apply the similar or the same color to match with web design, for example, black menu is used on the black website for web navigation.
Black menu is color joker, it is widely used for the various website colors which range from light to dark, the classic color match includes black&white, red&black. Black menu conveys the sense of fashion, business, reliance; black menu is plain and high capacity to contain almost all URL links on the webiste to reach the target page quickly. Black menu is absolutely the popular menu, let's view 15 excellent black menus to get some inspiration:
Black menus from the famous company:
1. Adobe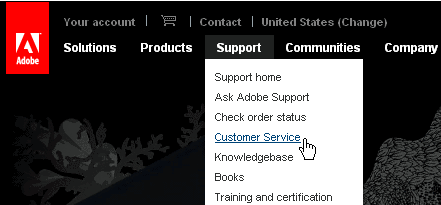 2. Sony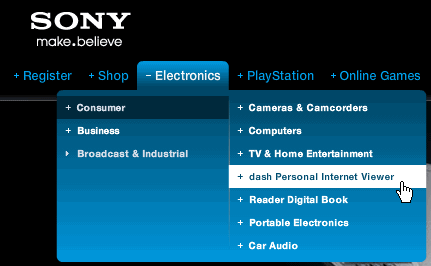 3. Nero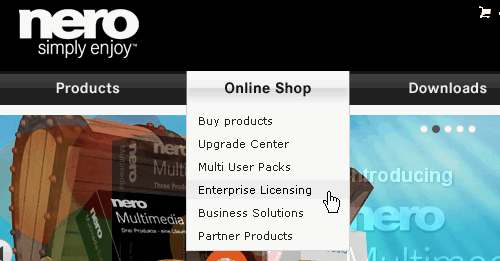 4. AppStorm

5. Hole Gospel

6. Internet Dreams

Black menus from Sothink:
Sothink DHTML Menu provides many well-designed black menus in built-in templates, which you can apply them directly in E-commerce Templates PrestaShop Themes
7. List
The menu contains multi-column list popup menus.

8. Metallic
This black menu delivers a sense of metal.

9. Dark
The plain menu guides you to the right web page quickly.

10. Board
Black menu is on the top, and popup menu uses the irregular background image.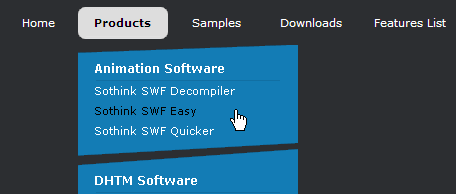 11. Silver Black
Silver black menu will change into blue when the mouse is over on menu item.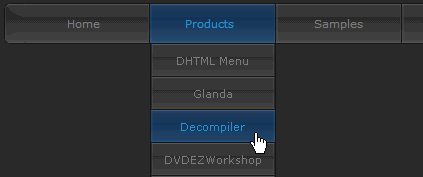 12. Pure Black
Black menu with round corner, it enlarges and popups sub-menu when moving mouse on menu.

13. Black
White and Black menu navigates the website in a simple way.

14. Logo Menu
Company logo is included in black menu.

15. Top Line
Black menu with top line is pretty element to beautify the website.

How to build black menu?
With Sothink DHTML Menu, you just edit background setting for menu item or popup menu. You can set the background as black, or insert the black image as background in panel below:

If you want to set black for each menu item, enter the "Menu Iitem > Background" property panel.





If you want to set black for popup menu or 1-level menu, enter the "Popup Menu > Background" property panel.



Simple enough? Download Sothink DHTML Menu to experience this process, create black menu from the built-in templates.
Black Menu Builder - Sothink DHTML Menu
The professional web menu builder helps you create gorgeous website navigation bar in clicks. This smart web menu maker allows you to create cross-browser, fast loading and SE friendly JavaScript menu without writing a single line of JavaScript code.

As a drop down menu tool, this menu maker provides rich templates and pre-set styles to clear out all painful design work. Seamless integrations with main stream HTML editors enable you to add menus to webpages conveniently. The menu appearance can be fully customized.


Useful Links
Product Info
Supports
Awards
Reviews & Testimonial
Tips and Tutorials