JavaScript tree menu will be the best guide for website of a complicated directory structure. You can see such navigation tree menus on many large-scale websites, such as shopping and knowledge website. This type of tree menu has the features of clear navigation, unlimited level of tree menu, smart recording function and SE-friendly; that is the reason why tree menu becomes popular.
Now, you have decided to insert menu tree into webpage to navigate your website. Next, let's think about how to make tree menu quickly? Create a navigation bar by CSS or HTML code? No, Sothink Tree Menu will be the ideal tree menu builder to create JavaScript tree menu because there is no coding and professional skills needed.
Build the professional menu tree as below in 3 steps:
Step 1: Start tree menu from free built-in templates.
Launch Sothink Tree Menu, choose "Business > Flip" from Startup window.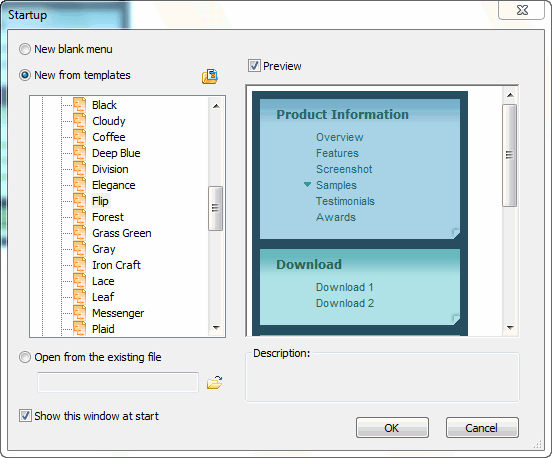 Step 2: Set properties for each menu items
Choose menu item in Tree panel;

Enter Tasks panel to choose required items;

Set properties for the selected menu item in properties panel, such as text content modification, link, and item size.
Step 3: Publish menu tree to webpage
Check "Publish" button on the toolbar to publish your tree menu.

Choose right publish method to insert web menu to webpage step by step.