How to Transfer Data Between Mobile Phones
If you bought a new phone, how do you transfer the data from the old one?
We know switching smartphones is so painful, and especially so when the new device has a different OS. Syncios Data Transfer is an awesome tool to solve this problem, as it allows you to migrate almost all the data from your iOS or Android devices. This includes not just contacts, videos, photographs and messages, but also call logs, music files, ebooks and apps.

It provides Windows and Mac version, which includes everything that is present in your smartphone. While setting up a new device, you will have virtually the same contents as your old one. It's really remarkable that something like this is made possible by a program so cheap. Syncios Data Transfer will cost $29.95 for a lifetime license that will entail all the latest updates released by the makers.
Let us see how exactly it works. Once you fire up Syncios, the welcome screen provides you with two options: Phone to Phone Transfer or Backup and Restore.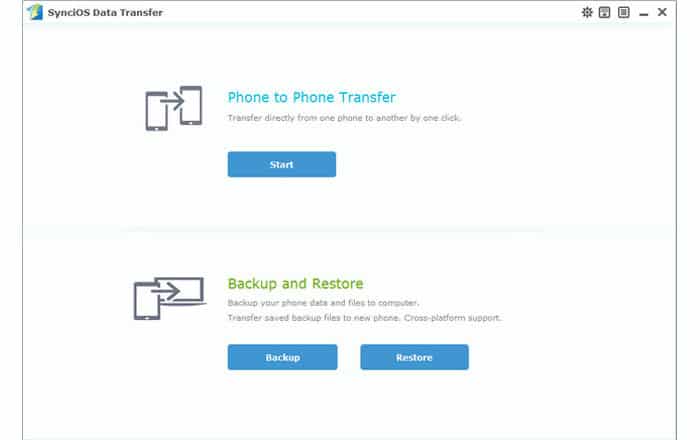 Once you select Phone to Phone Transfer, you are asked to connect two of your devices to your PC.
It should be noted that Android devices must have the USB Debugging option switched on in order for this work. Once the two devices are paired with your PC, Syncios will recognized them both and give you visual confirmation of the same. You can now select which handset you want to be the Source and which device should be the Target.
In the middle, you'll see options of the kind of data you want transferred to your new phone. You can check the ones you want and hit the Start Copy button. A few minutes later, you'll have all your desired data from your old phone on your new one.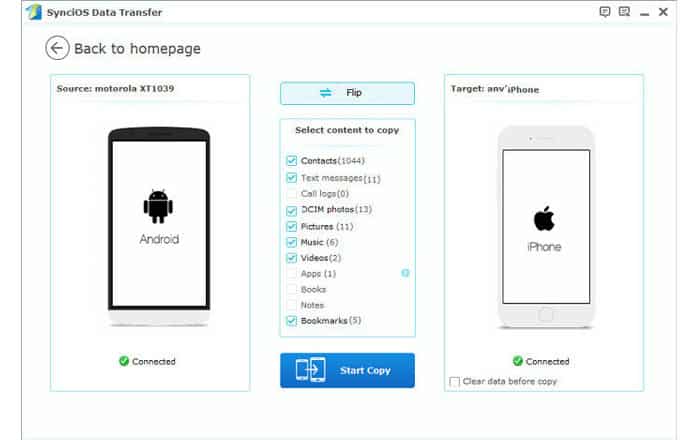 The second important thing that Syncios does is create backups of your entire data. Suppose you have a device that you're giving away and your new device doesn't arrive until a few days. You can create a backup of all your data and store it on your PC until the fresh handset arrives. The steps to do this too are very simple and easy to understand.
One of the best features of this software is its ability to transfer iTunes library contents between devices. So, if you have music that you have purchased on iTunes, you can get it to work on your Android device without any worries. Syncios Mobile Data Transfer has a very neat interface that's easy to navigate. It's also light and quick to load, which makes it a delight to use.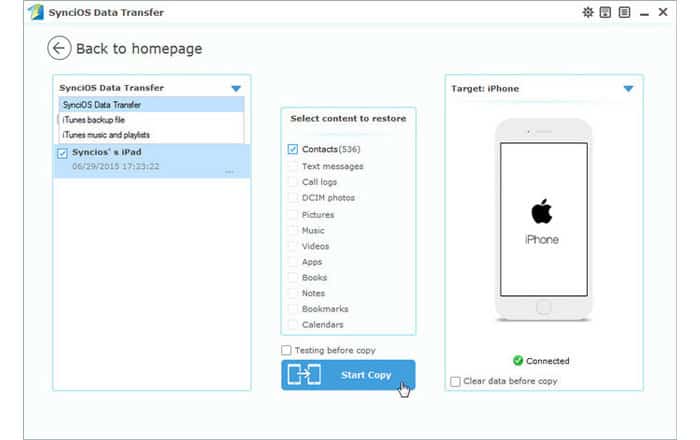 A free trial download of Syncios Mobile Data Transfer is available, with limited functionality. If you wish to go for the full version, it just cost $29.95.